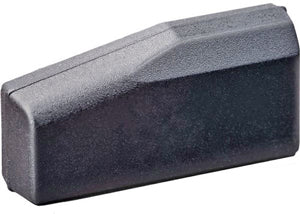 GTI-PRO Multi Transponder for ILCO GTI Modular Key Heads and Look-Alike Shells
Regular price $25.00 Sale
GTI PRO is the new ILCO multi-transponder that replaces the following Chips: GTI, T80+, ID8C, T49C, T128C, T5.
Use with the ILCO GTI Shells and ILCO Cloning Equipment: RW5, RW4 Plus, EZ Clone Plus, EZ Clone with Plus Box or RW4 with Plus Box to clone a transponder key. For use with all ILCO brand Look Alike Shells. The Look-Alike® line of key shells offers a wide range of vehicle keys with the key head design closely resembling that of the OEM original key.

Software Version 03.09.066 or higher required to program EH3LB, GTH and GTI electronic heads and chips.  Same transponder found in the GTH head. If you can clone the GTH heads, you can clone this chip. GTI heads allows for cloning of both TI and Philips Crypto.