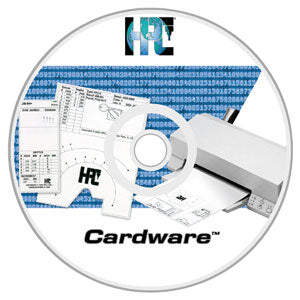 CardWare CW-CD CD-ROM
Regular price $146.63 $130.00 Sale
Not having the right code card no longer has to interrupt your day. With HPC's CardWare™ Code Card Generating and Printing Software you can create a code card for any key you need to cut!
You can search by manufacturer, code series, key blank, DSD number or card number to access the appropriate depth and space data.The code cards include the space and depth measurements
(in inches or millimeters), applicable code series, appropriate cutter and jaw to use, and a picture of the key in the jaw showing the proper gauge point.

Make a code card for any of the 950+ lock types in CardWare™, or enter your own data to make a custom card.
Print the card on regular paper for 1-time use, or on card stock to keep for multiple uses.
Cut out the card, slide it into your Blitz™, Switch Blitz™, or Punch Machine™, and you are ready to cut the key.