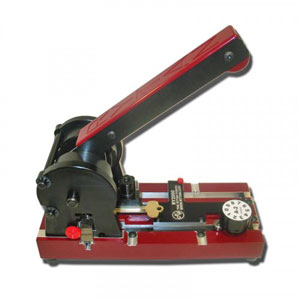 Rytan Punch Key Machine for I-Core A2
Regular price $934.19 $899.00 Sale
Code Cutting Punch Machine for I-Core A2 SFIC. 
The Rytan Key Punch Machine offers accurate cuts every single time you use it! 
Comes setup for I-CORE A2 keys used by Best, Falcon, and others.

I-CORE punch works on the following sections: A, B, D, E, F, G, H, J, K, L, M, Q, R, BA, TB, TE,
Cut Accurate cuts every time
No electricity required.
Semi-Automatic (you push the handle down and it moves to the next space)
Add-on kits are available to switch to other manufacturers.
Portable: the punch weighs under 8 lbs.